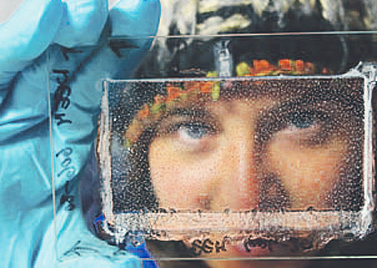 Foto: Sepp Kipfstuhl/Alfred-Wegener-Institut
For editorial offices
You want more than standard solutions: unusual topics, original points of view, a clear and precise language and the synoptic view of an experienced science journalist. My research is based on the original scientific literature and evaluates the opinions of my world wide network of renowned experts. I produce individual texts for print media, but also entire pages and supplements – as agreed upon and on time. I work on a great spectrum of science topics, with a focus on medicine and health, life sciences and science policy. I love reporting, portraits, essays and in-depth interviews.
For scientists
You want to communicate your research to the general public? And you want your report to be not only technically accurate, but also captivating and interesting. That is my expertise and signature – in every single text and every magazine, in every flyer, brochure and annual report. I work with a large network of science journalists – and we cover all aspects of science, from astrophysics to psychology, from education to zoology. We also take care of an attractive layout and timely production – online as well as print – via a full service agency
For companies
Research in companies as well as in medicine and the health care industry offer a plethora of exciting topics. I love to use my journalistic experience to unearth new and often neglected treasures, to convert them into appealing texts and products and, whenever desired, to place them into the general context of your field – whether you need an individual article, a brochure or a complete magazine.